Take advantage of the last few weeks of warm weather with sightseeing cruises, historic adventures, food tours, and more. 
Everyone loves summer, whether it's the temperature, the sun, or trips to the beach. Unfortunately, autumn is inevitable, but warm weather is still here—for now. That's why you need to take advantage of the last few weeks of warm weather while you still can. Luckily, there are plenty of fun and exciting summer activities to embark on before fall, from sightseeing on the water and enjoying decadent food tours to historic cruises, wildlife adventures, and much, much more. (Plus, the best part about late summer is that you've made it past the hottest part of the year—which, if you've ever stood in line for a must-have food truck in July, you know can be a beast.) So, whether you're in the mood to ride a trolley across Boston's Old Town, take a bus tour of the best deep dish spots in Chicago, or pay a visit to San Diego's sea lions, check out these fun, accessible end of summer activities—before you have to break out the sweaters and hot cocoa.  
New York City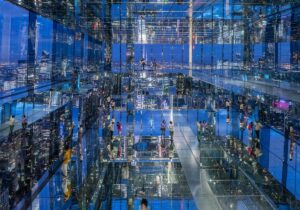 New York City, New York – Weather-wise, late summer is one of the best times to visit the Big Apple. You'll have passed NYC's biggest heat waves, but you'll still get to enjoy warm days and cool, crisp nights. If you've already checked out Central Park and the Theater District, it might be time to go on the Downtown Sightseeing Cruise. You can enjoy breathtaking views of the Statue of Liberty, Ellis Island, the Empire State Building, the Brooklyn Bridge, the South Street Seaport, Battery Park, One World Trade Center, Hudson Yards, and more. (Plus, guests are eligible to receive 15%* off with City Cruises with code SUNNY15 when you book by 8/31 and cruise by 9/30!) Or, if you'd rather stay on dry land, the Must-See Manhattan Tour—which includes a pre-reserved SUMMIT One Vanderbilt Ticket—is another great option. You'll follow your local New York City guide (versed in all things Manhattan) and see all the top sites in town in just two hours, including Radio City Music Hall, 30 Rockefeller Center, the famed Today Show windows, the main hall at Grand Central Station, the Chrysler Building, St. Patrick's Cathedral, and the New York City Public Library.  
Boston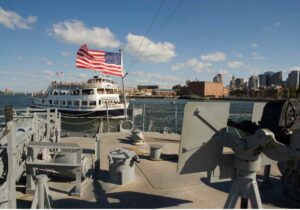 Boston, Massachusetts – With great sports teams, incredible history, and some of the best institutions of higher learning in the world, Boston is a city you'll fall in love with faster than you can say, "park my car in Harvard Yard." To make sure you take in some of the history while you're in Beantown, be sure to embark on the Historische Hafenrundfahrt, where you'll be regaled with heroic tales of the Revolutionary War and local sea legends, and learn how the harbor was transformed into one of the cleanest waterways in the country. Then, hop aboard the Old Town Trolley with a Silver Pass, which includes a visit to the city's most famous places, including the Waterfront District, Downtown, Back Bay, Beacon Hill, the Theater District, and more. 
(Plus, you can tour at your own pace with unlimited re-boarding all-day.) And don't forget to check out the towns just outside Boston proper, including Cambridge, Somerville, and other great locations.
Chicago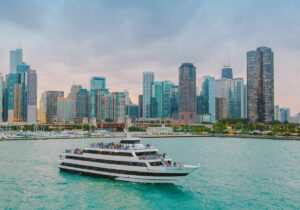 Chicago, Illinois – Ah, late summer in the Windy City: Things have cooled off, the winter is still a ways away, and the Cubs are going to do it again this year. (Hopefully.) You've heard of the skyscrapers, the stadiums, and the hot dogs, but did you know Chicago is actually a beach town? That's right—despite being smack-dab in the middle of North America, Chicago is actually home to a bounty of beautiful beaches. If you want to see for yourself, hop on the Signature Lunch Cruise on Lake Michigan, where you'll enjoy a chef-prepared lunch buffet with a fully stocked bar, DJ entertainment, an assortment of games and incredible views of Chicago's skyline and attractions from the climate-controlled interior and open-air rooftop decks. Then, get back to the shore for a guided Chicago Pizza Bus Tour, where you'll enjoy some of the city's world-famous pizza at four different locations. (Yes, there will be Deep Dish.) You'll also learn about Chicago's 10 different styles of pizza, and relish in the delicious history of the city's pizza culture. On top of that, you'll take home a custom souvenir lanyard and badge so you can track all of the pizzerias on your tour and tag them on Instagram. 
San Diego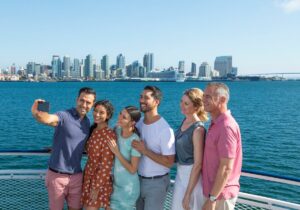 San Diego, Kalifornien – While there's never not a good time to take a trip to southern California, late summer is one of the best times to head to one of the state's most beautiful cities, San Diego. If you find yourself spending too many days at the beach (seems impossible, we know), break up your visit by seeing some of the locals—and by "locals," we mean sea lions, of course! The Two-Hour Harbor Cruise & Sea Lion Adventure in San Diego takes you on a journey around the city with sights of more than 50 storied landmarks. You'll check out fascinating marine life and learn about the local environmental efforts taking place in order to protect them. Or, snag a Silver Pass to the Old Town Trolley Tour with a Silver Pass and enjoy 11 hop-on, hop-off stops, all the while learning about the city's past with an exciting mix of trivia and funny stories told by the knowledgeable guides on board.  
*15% off offer must be redeemed before August 31st ("Offer Period"). The offer applies to the base fare of select dining and sightseeing cruise experiences departing August 1st through September 30th and does not apply to optional enhancements. The promo, SUNNY15 provides 15% off for parties of 1-19 and is not valid on groups or charters of 20+ guests. Valid on new bookings only. Cannot be redeemed for cash or combined with any other offers. Valid for US experiences only. Use code SUNNY15 to apply offer at checkout. Prices & offers are subject to availability, are capacity controlled, and may change or be withdrawn at any time without notice. Offer excludes Ferry Products, Boston Whale Watch, Holidays, and Special Events. Additional terms & conditions may apply.