Commuting is a breeze when you ride with us. Take your seat and enjoy the view, read the paper or post your activity on Facebook and make all your coworkers jealous.

Hingham to Boston Schedule & Rates
2021 REOPENING SCHEDULE SUNSET*
May 7 - Jun 26
Friday and Saturday @ 7:00pm (added trip on Sunday, May 30)
July 1 - September 5
Thursday - Sunday @ 7:00pm
September 10 - October 16
Friday and Saturday @ 6:00pm
2021 RATES*
Adult Sunset Sightseeing Cruise
$36.95
Senior (65+) Sunset Sightseeing Cruise
$34.95
Child Sunset Sightseeing Cruise**
$32.95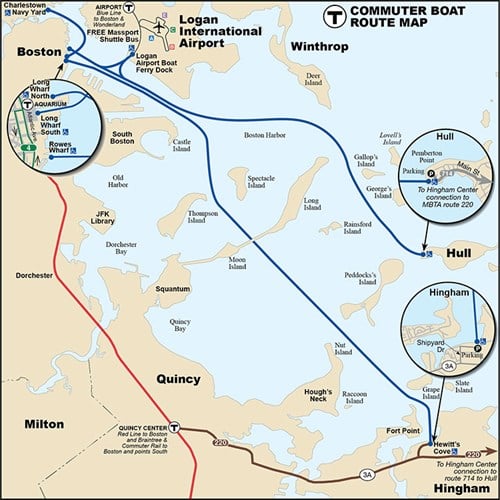 Tickets and Locations:
Hingham Shipyard Ticket Office:
30 Shipyard Drive
Hingham, MA 02043
Hingham Shipyard Ticket Office Hours:
5:00AM – 7:40PM
Rowes Wharf Ticket Office
60 Rowes Wharf
Boston, MA 02110
Rowes Wharf Ticket Office Hours:
12:30PM – 8:30PM
Monthly boat passes are available for purchase the last 5 days of previous month and the first 5 days of the current month. We accept Cash, Check, Commuter Check, Discover, MC, VISA, AMEX.
Boston Ticket Office
Long Wharf North, adjacent to Christopher Columbus Park
Boston Ticket Office Hours:
6:00AM – 6:00PM
Tickets sold on board.